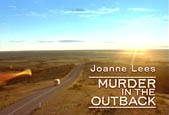 Tim Stackpool provided extensive radio news packages during the murder trial and his reporting is featured in the Granada produced film Murder In The Outback. Download a video compile here (4mb WMV).
BACKGROUND:
Bradley John Murdoch has been found guilty in Darwin's Supreme Court of murdering Peter Falconio and the assault on Joanne Lees.
On July 14 2001, Mr Falconio of Huddersfield UK was travelling in Australia's Northern Territory on the isolated Stuart Highway with his girlfriend Joanne Lees (then 27). It was alleged the accused flagged down their camper van as they travelled north of Alice Springs, near the small town of Barrow Creek.
Mr Falconio has not been seen since that evening. Miss Lees, who now lives and works in the UK, managed to escape and raise the alarm. She was the key prosecution witness.

Murdoch now faces mandatory life imprisonment.


Despite an exhaustive search by police and Aboriginal trackers, no trace has ever been found of the Brit's body.

- 2004 Committal Hearing Samples-

Click to hear a compile heard on Real Radio Yorkshire

Click to hear a 2-way with Real News' Alan Soady in the UK
Copyright Real Radio Yorkshire 2004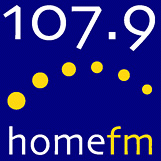 Click to hear a compile heard on Huddersfield's Home 107.9
Copyright Huddersfield's Home 107.9 2004